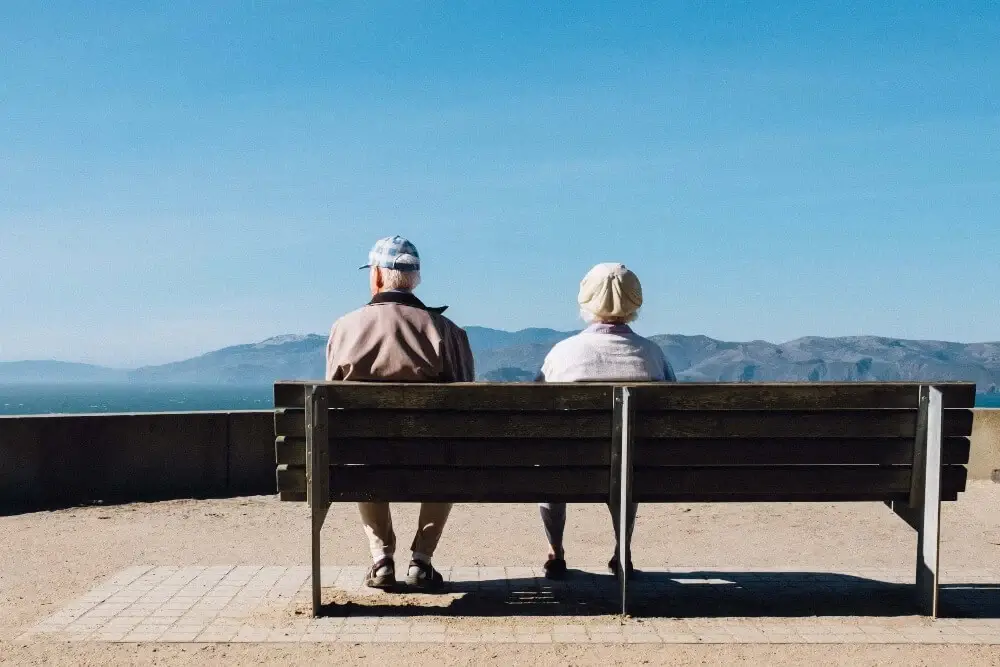 SimpleReverse.ca
Canada's Reverse Mortgage Experts
Compare rates across all reverse mortgage lenders.
Find the perfect option for your situation.
Compare rates across all reverse mortgage lenders. Find the perfect option for your situation.
Client Testimonials
I have dealt with Marlene, Reverse Mortgage Specialist and she was truly an angel. Marlene helped me through one of my toughest times holding my hand being very patient every step. Marlene is absolutley the best knowledgable professional I have dealt with in a long time. I would gladly recommend her to anyone. Marlene is truly amazing
Marion
Kingston, ON
I looked forward to making the call re Reverse Mortgage but with great trepidation. They walked me through every step of the procedure so simply that even someone like me an 87 year old, computer challenged woman was able to understand it all. She is very personable, friendly and brings a special talent to her job. It's apparent she enjoys what she is doing.
Lorraine
London, ON
When looking for a reverse mortgage, we met Marlene . She was very professional, knowledgable and eager to help! She led us through all the legal aspects of our quest. She definitely went above and beyond. Thank you for all your hard work Marlene!
Ted & Virginia
Wasaga Beach, ON
Being a senior, this whole process must be spear-headed by a reverse mortgage specialist! If you are as fortunate as I was when I made my initial contact, you will connect with Marlene. She was extremely patient and took extra time making sure I understood all my options, and walking me through the myriad of documents etc. I probably would have given up, because I am not knowledgeable in these matters, so I thank her for her expertise. You will be in the best hands with her on your team!!!
Beverley
Innisfil, ON
We, Shelly and Peter would like to say a Big Thank you to Simple Reverse for all your help during our process of doing a reverse Mortgage. Very professional, patient, and caring up to and including checking in with us on our progress. We are very happy to have had Marlene as our representative and do highly recommend her.
Peter and Shelly
London, ON
Amazing to work with. Very knowledgeable and professional.
Aleshia
Niagara Falls, ON
I recently worked with SimpleReverse.ca to obtain a mortgage for my home. They are thorough, efficient, prompt and answered my endless questions with patience and understanding. They are true professionals in all aspects and very personable. I highly recommend their services.
GC
Ridgeway, ON
Marlene was incredible to work with. She was there to answer any questions we had as well as advise us in the direction that was best suited for us. I would highly recommend her. There are not enough words to describe how wonderful she was. We look forward to working with her again. Thanks again Marlene!
Kat
Welland, ON
Couldn't be any happier with the service - they got me a better rate than I was originally going to get and always answered my calls and questions immediately... was there for every step of thge process. A+ service, thanks again Simple Reverse!
A K
Port Carling, ON
Professional, Quality, Responsiveness, Value all 5 stars
Mark
St. Catharines, ON
Over 15 Years Helping Canadians With Their Mortgages



Our Services
Helping you make the right decision
We first learn about your situation and make sure a reverse mortgage is the right move for you. If so, we work with all lenders to get you the best possible solution ~ tailored to your needs.
Work with every lender

We get your rates from every lender so you can find the best reverse mortgage option for your situation.

No extra cost

Our services are completely free for you, we earn commission from the banks. All consultations and advice is free of charge with no obligations.

Expert advice when you need it

Specializing in reverse mortgages, we make sure you understand all the details ~ and we're always around to answer your questions.

We genuinely care

We will never try to push or persuade you into a deal. If we think a reverse mortgage isn't for you, or there is a better option, we will always tell you.
Benefits & How Reverse Mortgages Work
Video Below
A Reverse Mortgage secures the equity in your home and pays you.
Keep Full Ownership
You will not be asked to move from or sell your home to repay your reverse mortgage. The only requirements are to maintain your property taxes, property, insurance, and maintenance fees while you live there.
No Payments Required
No "traditional" mortgage payments are needed while you or your spouse are living in your home. The full amount only becomes due when you and your spouse no longer live in the home.
Tax Free
Funds from a reverse mortgage are not added to your taxable income. It does not affect Guaranteed Income Supplement, Old Age Security (OAS), or other government benefits you may receive.
Guaranteed Equity
In rare situations where the home sale value falls short of the repayable amount, a negative equity guarantee covers you. The amount paid on the due date will never exceed the fair market value of the home.
Use the Money as you Please
Enjoy your retirement, help your family, update your home, or cover unexpected expenses or debt. You are free to use the funds however you like without depleting your savings.
Live a Better Retirement
Thousands of Canadians are living a better retirement how they picture thanks to reverse mortgages. Live stress free and live the retirement of your dreams. Get in touch today to speak to your expert.
Talk with a local specialist now
+1-833-962-2221
Reverse Mortgage Articles
Enter your email to get our monthly newsletter with new reverse mortgage posts!